Age of Union's Must-Watch Documentary CAUGHT Exposes Dolphin Slaughter and Overfishing in France
Article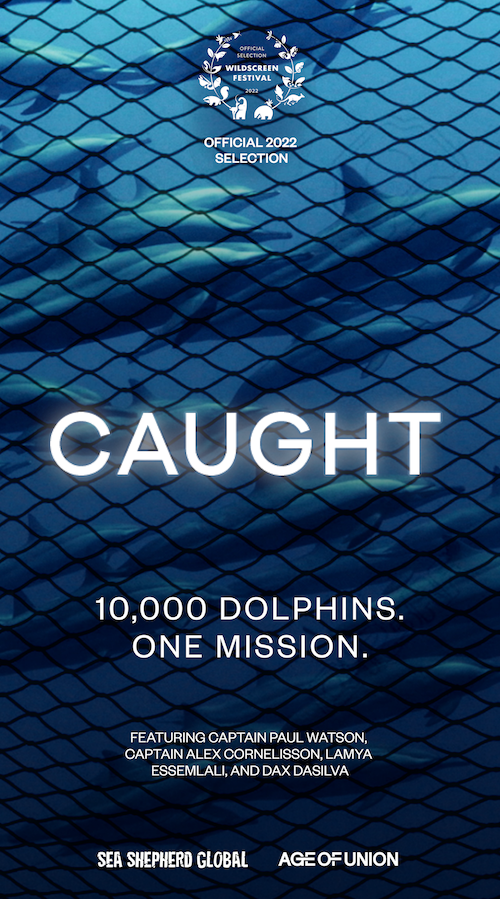 Age of Union is thrilled to announce that our film, CAUGHT, is among the selected for Wildscreen Film Festival 2022.
On average, 10,000 dolphins are slaughtered every year by unregulated commercial fishing on France's Atlantic coast in the Bay of Biscay — twice as many as all other countries combined.
CAUGHT reveals the shocking consequences of overfishing, excess consumerism, and the depletion of oceanic ecosystems through a raw, unfiltered look at boots-on-the-ground activism. The film will take you on a journey with Sea Shepherd France, Sea Shepherd Global, and the crew of our vessel, the M/Y Age of Union, who are fighting to expose the slaughter of dolphins and commercial fishing off France's Atlantic coast and get the government's attention.
There is, however, hope for protecting and restoring critically threatened oceans before it's too late.
Watch the trailer below — and stay tuned for film premieres of CAUGHT around the world.
More articles
Stories
of
change
and direct
action
from
the field